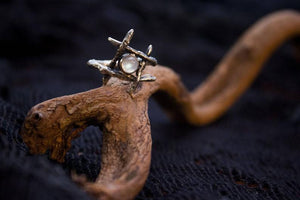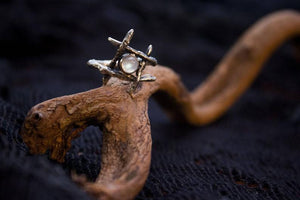 ANHA Ring
Inspired by the Gebo rune, this beautiful piece symbolises the gift - the selfless act of giving - as well as the gift of love.

This ring is entirely hand made from authentic branches that are entirely casted in 925 Silver and shaped to wrap smoothly around the finger. Each ring is individually hand polished.

The ring can be worn simply or adorned with a stone. Many options are available. If your desired stone is not listed, please get in contact prior to ordering.

Each piece is made to order in your requested size ; allow approximately 7 days for production.
Handcrafted with love in Tio'tia:ke/Montreal.