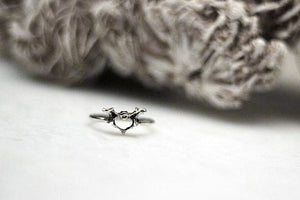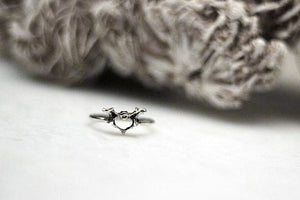 MEDIUM VERTEBRAE Ring
With love for the intricate and the unusual, this ring is created from an authentic vertebrae. Honoring the cycles of life and death, this piece is a reminder of life's treasures, and it's ephemerality. It is a true rebirth of matter, in sync with the movement of time.

The original vertebrae was found naturally along a road near a forest.

This ring is entirely handmade of 925 Silver and is individually hand polished.

Each piece is made to order in your requested size ; allow approximately 7 days for production.

Handcrafted with love in Tio'tia:ke/Montreal.