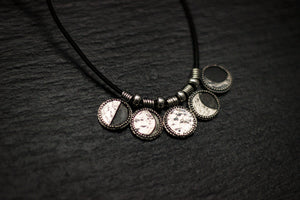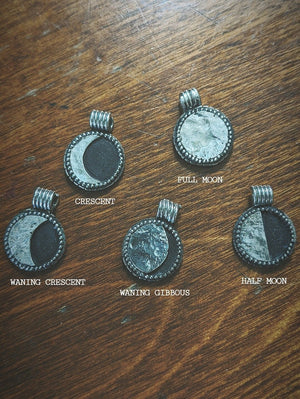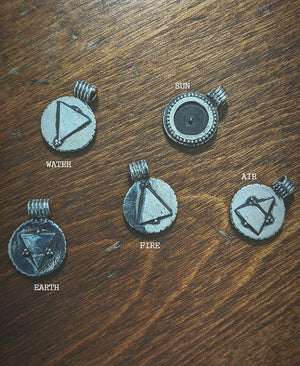 CYCLES Reversible Pendants
These talismans were created to honor the beauty and ethereal charm of imperfection, an homage to the radiant moon. Each curve and cavity, crater and dust perfectly depict the beauty of movement and stillness both at the same time. Exploring diversity and transformation, each moon phase is reversible and linked to an alchemical element;

FULL MOON - SUN
CRESCENT - WATER
WANING CRESCENT - EARTH
WANING GIBBOUS - FIRE
HALF MOON - AIR

They can be sold separately as individual pedants, or all together as a set.

Each pendant is entirely handmade of 925 Silver and is individually hand polished. The pendants are separated by silver oval beads. The pendants hang on a faux leather cord, but can also be worn on a chain. Please get in contact to discuss the price variation.

Handcrafted with love in Tio'tia:ke/Montreal.