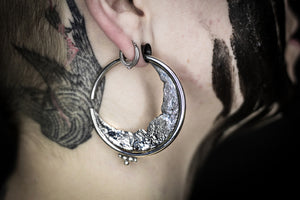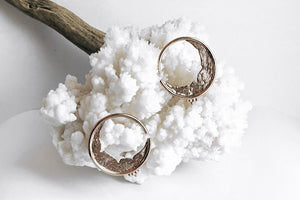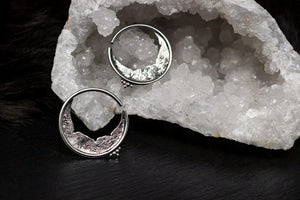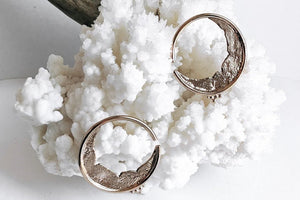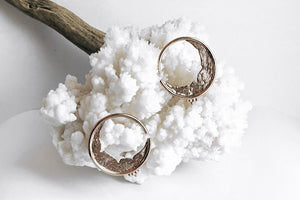 HANGING MOON Ear Weights
Portraying beauty and ethereal charm of imperfection, these earrings are inspired by the radiant moon. Each curve and cavity, crater and dust, perfectly depict the beauty of movement and stillness both at the same time. These earrings are an homage to the moon and its mysterious gleam.

These ear weights come in two sizes - 8 gauges (3mm), 18grams each in silver and 15grams each in bronze, and 6 gage (4mm), 35grams each in silver and 30grams in bronze. If you would like another size option, please get in contact prior to ordering.

These ear weights are entirely handmade and come in either solid 925 silver or golden bronze and are individually hand polished.

Handcrafted with love in Tio'tia:ke/Montreal.