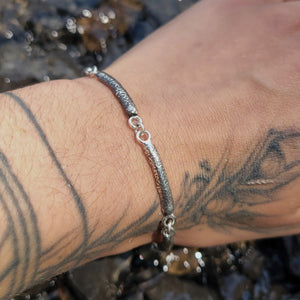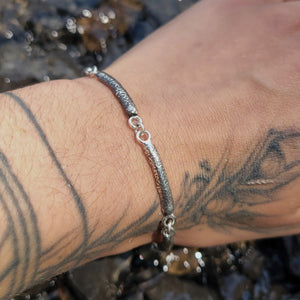 TWIGS BRACELET
This bracelet is part of the ANEVDU (ⴰⵏⴻⵯⴷⵓ) summer collection and is inspired by Atlantian mythology, by the Indigenous Amazigh tribes of North Africa and their rich culture, by nature Herself, all to honor the arrival of the summer solstice.

This bracelet is completely one-of-a-kind, all made from 925 silver, and is entirely hand polished.

Diameter: 5 cm
(do get in contact if you want a different diameter size)
Handcrafted with love in Tio'tia:ke/Montreal.